The majority of us were not born
vegan
, and as a result we still have a soft spot for certain meals.
General Tso's Vegan Chicken anyone??
The Sauce that gives the meal its great flavor is actually quite easy to make, and goes great over vegetables or any meat substitute you would like.
General Tso's Sauce: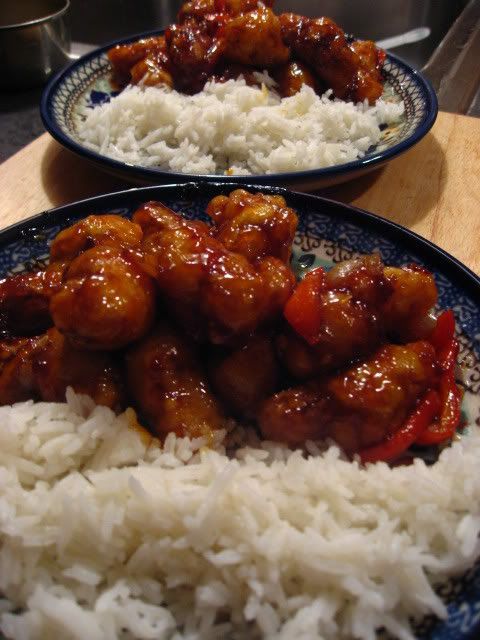 3 tbsp tomato paste (or substitute ketchup for a slightly sweeter sauce)
2 tbsp soy sauce
2 tbsp rice vinegar
2 tsp hoisin sauce
2 tsp chili sauce
2 tsp sesame oil
2 tbsp sugar
Get a bowl, and mix together the tomato paste, soy sauce, rice vinegar, hoisin sauce, chili sauce, sesame oil, and sugar
Heat a large skillet and add the remaining 1 tablespoon of peanut oil. Pour in the sauce and stir until thickened, about 1 minute.
This great sauce can be served over fried tofu, or tossed with broccoli and served with rice.